Back to results

Featured Partner Venue

Partner Venue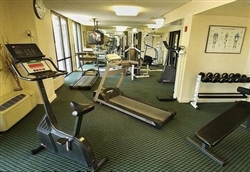 | | | |
| --- | --- | --- |
| Main Image | Guest | Meeting |
| Meeting 2 | Pool | |
View on map
Floor plans
Save this venue
Compare venue
Client reviews (0)
Print details
Email venue details

Type of Venue:

hotel

Rate Category:

premium

Agency Tel:

0800 567 0050(FREEPHONE)

Address:

Holiday Inn NATIONAL AIRPORT/CRYSTAL CITY 2650 JEFFERSON DAVIS HWY VA 22202
Description:
Holiday Inn National Airport/Crystal City Arlington is a hotel located in Arlington, Virginia, United States.

It has 3 conference and meeting rooms and can cater for capacities from 18 delegates to 350 delegates.

Should you wish to make an enquiry at this venue, our agents will be only too happy to help. Simply click 'Make an Enquiry' to get a quote for the Holiday Inn National Airport/Crystal City Arlington.

Welcome to the Nation's Capitol and the Holiday Inn National Airport, the best hotel in Arlington Virginia! This full service Crystal City hotel is located minutes from Reagan National Airport, the Pentagon, and 23rd Street restaurant row. Take advantage of our free wireless high speed Internet and complimentary transportation to Metro and the Pentagon.

Government, Contract and Military Travelers! The Holiday Inn offers a unique per diem package, the best of any Arlington hotel. This includes a full hot breakfast in our restaurant and unlimited local phone calls.

A Great Business Location! Our hotel is convenient to many Northern Virginia companies, including IBM, Boeing, Lockheed Martin, EPA, Raytheon, USPTO and Navy Elite. We offer the amenities and meeting room services a business traveler needs for a productive visit.

Great for Vacations too! The monuments, museums and attractions in Washington DC and historic Old Town Alexandria are easily accessible by Metro or car. Sh ...
More
Call us now on 0800 567 0050 to book
Suite Name
Capacity (people)
Dimensions(m)
Theatre
Classrm
Boardrm
Cabaret
Banquet
Ushape
Rec.
H
L
W
A
Commonwealth Boardrm
35
24
18
-
24
18
40
1.83
7.92
5.79
45.89
Eisenhower Room
75
54
30
-
60
24
80
1.83
13.72
5.79
45.89
Shenandoah Ballroom
350
250
60
-
250
60
300
1.83
20.73
15.54
322.19
| | | |
| --- | --- | --- |
| | Key: H = Height / L = Length / W = Width / A = Area | |
Similar Venues
Venue Finder



Hi, are you interested in holding a meeting or an event at Holiday Inn National Airport/Crystal City Arlington. I'm Lisa and I'm an expert Venue finder. I can help get you a great deal at this venue.
Please call me on +44(0)845 351 9917 or alternatively simply leave your details below and I will contact you asap.


Your Venue
Comparison