Back to results

Featured Partner Venue

Partner Venue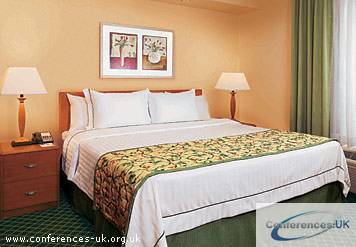 | | | |
| --- | --- | --- |
| Main Image | | |
| | | |
View on map
Floor plans
Save this venue
Compare venue
Client reviews (0)
Print details
Email venue details

Type of Venue:

hotel

Rate Category:

premium

Agency Tel:

0800 567 0050(FREEPHONE)

Address:

11201 N. Mopac Expressway Texas 78759
Description:
Fairfield Inn and Suites Austin Northwest is a hotel located in Austin, Texas, United States.

It has 1 conference and meeting rooms and can cater for capacities from 12 delegates to 12 delegates.

Should you wish to make an enquiry at this venue, our agents will be only too happy to help. Simply click 'Make an Enquiry' to get a quote for the Fairfield Inn and Suites Austin Northwest.

Get FREE high-speed Internet access at this Fairfield Inn Always fresh, always clean, the Fairfield Inn & Suites guestrooms are full of thoughtful amenities, including a well-lit desk, remote control TV with free cable, and complimentary weekday newspaper. We'll get you started every day with a complimentary breakfast buffet that includes hot, freshly brewed coffee. Come unwind with us at the Manager's Reception every Wednesday. We will make your business travels just a bit easier by providing free local calls and a convenient fax service. Relax while splashing in our refreshing swimming pool. At Fairfield Inn & Suites, you can always count on a friendly welcome at an affordable price.


Call us now on 0800 567 0050 to book
Suite Name
Capacity (people)
Dimensions(m)
Theatre
Classrm
Boardrm
Cabaret
Banquet
Ushape
Rec.
H
L
W
A
Suite info not available.
| | | |
| --- | --- | --- |
| | Key: H = Height / L = Length / W = Width / A = Area | |
Similar Venues
Venue Finder



Hi, are you interested in holding a meeting or an event at Fairfield Inn and Suites Austin Northwest. I'm Lisa and I'm an expert Venue finder. I can help get you a great deal at this venue.
Please call me on +44(0)845 351 9917 or alternatively simply leave your details below and I will contact you asap.


Your Venue
Comparison