Back to results

Featured Partner Venue

Partner Venue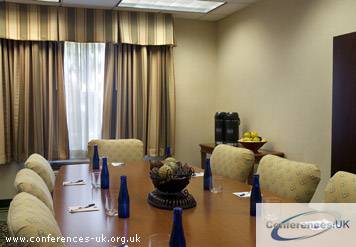 | | | |
| --- | --- | --- |
| Main Image | Business center | Bedroom |
| Pool | Fitness room | |
View on map
Floor plans
Save this venue
Compare venue
Client reviews (0)
Print details
Email venue details

Type of Venue:

hotel

Rate Category:

premium

Agency Tel:

0800 567 0050(FREEPHONE)

Address:

5905 W 86th Street Indiana 46278
Description:
Fairfield Inn and Suites Indianapolis Northwest is a hotel located in Indianapolis, Indiana, United States.

It has 1 conference and meeting rooms and can cater for capacities from 10 delegates to 10 delegates.

Should you wish to make an enquiry at this venue, our agents will be only too happy to help. Simply click 'Make an Enquiry' to get a quote for the Fairfield Inn and Suites Indianapolis Northwest.

This newly renovated Fairfield Inn & Suites by Marriott offers beautifully decorated guest rooms and new Executive King Suites. Enjoy large flat screen TV's, complimentary high speed internet, 24 hour Business Center, on-site Guest Laundry facilities and the new Express Market for convenient food offerings 24 hours a day. Unwind after your long day in our indoor heated pool and spa. Complimentary hot & cold breakfast options are available every morning. The Fairfield Inn & Suites Indianapolis Northwest is conveniently located to many local businesses and area attractions. Nearby shopping and dining options within walking distance. Come enjoy the finest hospitality that Indianapolis has to offer!
Call us now on 0800 567 0050 to book
Suite Name
Capacity (people)
Dimensions(m)
Theatre
Classrm
Boardrm
Cabaret
Banquet
Ushape
Rec.
H
L
W
A
Conference Room
-
-
10
-
-
-
-
-
-
-
-
| | | |
| --- | --- | --- |
| | Key: H = Height / L = Length / W = Width / A = Area | |
Similar Venues
Venue Finder



Hi, are you interested in holding a meeting or an event at Fairfield Inn and Suites Indianapolis Northwest. I'm Lisa and I'm an expert Venue finder. I can help get you a great deal at this venue.
Please call me on +44(0)845 351 9917 or alternatively simply leave your details below and I will contact you asap.


Your Venue
Comparison