Back to results

Featured Partner Venue

Partner Venue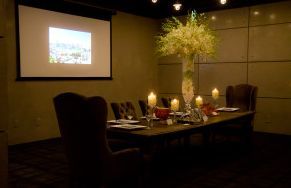 | | | |
| --- | --- | --- |
| Main Image | | |
| | | |
View on map
Floor plans
Save this venue
Compare venue
Client reviews (0)
Print details
Email venue details

Type of Venue:

hotel

Rate Category:

premium

Agency Tel:

0800 567 0050(FREEPHONE)

Address:

11-01 43rd Avenue Long Island City New York USA 11101
Description:
Z New York Hotel is a hotel located in New York, USA, United States.

Should you wish to make an enquiry at this venue, our agents will be only too happy to help. Simply click 'Make an Enquiry' to get a quote for the Z New York Hotel.

Perched along New York's East River just steps from the Queensboro Bridge, this vibrant boutique hotel features a sleek, Jazz Age theme combined with modernist industrial chic in a slender yet stunning 14-story tower.

You'll immediately be transported back to the golden age of travel as you enter the transportation-hub themed lobby. The retro split-flap arrivals board beckons you to check in at the front desk constructed from classic steamer trunks.

All 100 of our stylish and comfortable guest rooms feature luxurious amenities, unique artistic details and floor-to-ceiling windows highlighting the hotel's finest asset – sweeping views of the Manhattan skyline. Other highlights include impeccable service, a subterranean bar and restaurant, and a stunning rooftop with dual bars and panoramic views.

The hotel offers complimentary transportation to and from Manhattan every hour on the hour. Additionally, a dizzying array of public transportation options a ...
More
Call us now on 0800 567 0050 to book
Suite Name
Capacity (people)
Dimensions(m)
Theatre
Classrm
Boardrm
Cabaret
Banquet
Ushape
Rec.
H
L
W
A
Suite info not available.
| | | |
| --- | --- | --- |
| | Key: H = Height / L = Length / W = Width / A = Area | |
Similar Venues
Venue Finder



Hi, are you interested in holding a meeting or an event at Z New York Hotel. I'm Lisa and I'm an expert Venue finder. I can help get you a great deal at this venue.
Please call me on +44(0)845 351 9917 or alternatively simply leave your details below and I will contact you asap.


Your Venue
Comparison