Back to results

Featured Partner Venue

Partner Venue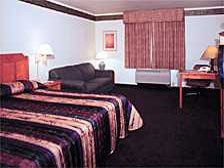 View on map
Floor plans
Save this venue
Compare venue
Client reviews (0)
Print details
Email venue details

Type of Venue:

hotel

Rate Category:

budget

Agency Tel:

0800 567 0050(FREEPHONE)

Address:

3107 CONCORDE DRIVE CA 95519
Description:
Holiday Inn Express Hotel and Suites Arcata Eureka Airport Area is a hotel located in Mckinleyville, California, United States.

It has 2 conference and meeting rooms and can cater for capacities from 8 delegates to 65 delegates.

Should you wish to make an enquiry at this venue, our agents will be only too happy to help. Simply click 'Make an Enquiry' to get a quote for the Holiday Inn Express Hotel and Suites Arcata Eureka Airport Area.

Relax and enjoy yourself in the modern conveniences of Northern California's newest Holiday Inn Express Hotel & Suites, a 100% non-smoking hotel.

Venture through misty ancient redwood groves or stroll along unspoiled sandy beaches with spectacular views of the Pacific and its rugged coastline, all within minutes of the hotel lobby. The Inn's mission style architecture and country setting reflect the natural beauty of the north coast environment.

The hotel is located just minutes from Humboldt State University in Arcata. Old Town Eureka is an easy 20 minute drive south and the charming town of Trinidad and Patrick's Point State Park are just 10 minutes to the north. We are also the closest hotel to Cher-ae-Heights Casino.

The hotel offers everything the business or leisure traveler needs for a comfortable visit, with 70 rooms plus meeting space for groups up to 60.
*Indoor pool, whirlpool spa and exercise room
*Generous size rooms and wet bar suites
*Free deluxe Continen ...
More
Call us now on 0800 567 0050 to book
Suite Name
Capacity (people)
Dimensions(m)
Theatre
Classrm
Boardrm
Cabaret
Banquet
Ushape
Rec.
H
L
W
A
Conference Suite
-
-
8
-
-
-
-
2.59
6.1
4.57
27.87
Pacific Room (View)
65
35
35
-
35
35
65
2.74
13.72
6.1
83.61
| | | |
| --- | --- | --- |
| | Key: H = Height / L = Length / W = Width / A = Area | |
Venue Finder



Hi, are you interested in holding a meeting or an event at Holiday Inn Express Hotel and Suites Arcata Eureka Airport Area. I'm Jayne and I'm an expert Venue finder. I can help get you a great deal at this venue.
Please call me on +44(0)845 351 9917 or alternatively simply leave your details below and I will contact you asap.


Your Venue
Comparison