Back to results

Featured Partner Venue

Partner Venue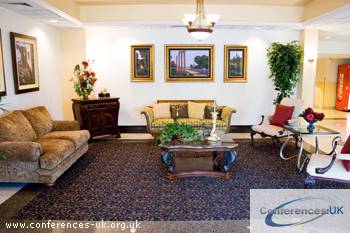 View on map
Floor plans
Save this venue
Compare venue
Client reviews (0)
Print details
Email venue details

Type of Venue:

hotel

Rate Category:

premium

Agency Tel:

0800 567 0050(FREEPHONE)

Address:

1100 N Central Avenue Arizona 85004
Description:
Best Western Central Phoenix Inn and Suites is a hotel located in Phoenix, Arizona, United States.

It has 2 conference and meeting rooms and can cater for capacities from 14 delegates to 75 delegates.

Should you wish to make an enquiry at this venue, our agents will be only too happy to help. Simply click 'Make an Enquiry' to get a quote for the Best Western Central Phoenix Inn and Suites.

Stay at this Phoenix, Arizona hotel located in the heart of Phoenix's business corridor.

The Best Western Central Phoenix Inn & Suites is conveniently located with easy access to the Phoenix Civic Plaza Convention Center, Phoenix sporting venue for the Arizona Diamondbacks and Phoenix Suns.

Each well-appointed, spacious room features free high-speed Internet access, cable satellite TV and free long distance access. This central Phoenix hotel also offers a complimentary breakfast. Other hotel amenities include a luxury two-room penthouse suite with views of the Phoenix skyline. For added comfort and convenience, the Central Phoenix Inn & Suites is equipped with a business center, fitness room and meeting or banquet space.

A friendly staff is ready to ensure a comfortable and memorable stay while visiting Phoenix - the Valley of the Sun. Make an online reservation today and save at this downtown Phoenix hotel.
Call us now on 0800 567 0050 to book
Suite Name
Capacity (people)
Dimensions(m)
Theatre
Classrm
Boardrm
Cabaret
Banquet
Ushape
Rec.
H
L
W
A
Executive Board Room
-
-
-
-
-
14
-
3
4
8
29
The Classic
75
40
25
-
50
35
-
6
15
8
104
| | | |
| --- | --- | --- |
| | Key: H = Height / L = Length / W = Width / A = Area | |
Similar Venues
Venue Finder



Hi, are you interested in holding a meeting or an event at Best Western Central Phoenix Inn and Suites. I'm Jayne and I'm an expert Venue finder. I can help get you a great deal at this venue.
Please call me on +44(0)845 351 9917 or alternatively simply leave your details below and I will contact you asap.


Your Venue
Comparison