Back to results

Featured Partner Venue

Partner Venue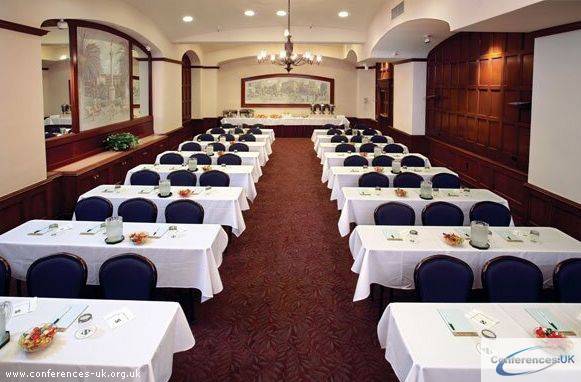 | | | |
| --- | --- | --- |
| Main Image | Meeting Room | |
| | | |
View on map
Floor plans
Save this venue
Compare venue
Client reviews (0)
Print details
Email venue details

Type of Venue:

hotel

Rate Category:

budget

Agency Tel:

0800 567 0050(FREEPHONE)

Address:

Handlery Union Square Hotel, 351 Geary Street, San Francisco, CA 94102 CA 94102
Description:
Handlery Union Square Hotel San Francisco is a hotel located in San Francisco, , United States.

It has 2 conference and meeting rooms and can cater for capacities from 10 delegates to 100 delegates.

Should you wish to make an enquiry at this venue, our agents will be only too happy to help. Simply click 'Make an Enquiry' to get a quote for the Handlery Union Square Hotel San Francisco.

Located at Union Square, the Handlery Union Square Hotel offers the perfect San Francisco lodging for vacationers and business travelers. As a family-owned hotel, they create great experiences for their guests by offering personal service, comfortable rooms, and a warm atmosphere. Ideally located near main San Francisco attractions, including the world famous cable car right at our corner, the Handlery Union Square Hotel sets the standard in affordable luxury.

The Handlery Union Square Hotel offers the perfect place to hold an important meeting, reception, event, or private function. No matter what your meeting or event requires, you'll receive the warm, personalized service by experienced staff.

Perfect for meetings or receptions, the Union Square Room features a vaulted ceiling, rich wood paneling, and original hand-painted city murals, located on the lobby level.. The three Parlor rooms are tastefully appointed to create a comfortable, efficient workspace for smaller groups.


Call us now on 0800 567 0050 to book
Suite Name
Capacity (people)
Dimensions(m)
Theatre
Classrm
Boardrm
Cabaret
Banquet
Ushape
Rec.
H
L
W
A
Union Square Room
85
60
40
-
-
36
100
3.96
7.01
13.71
315.47
Parlor Room
10
-
16
-
-
-
16
2.74
5.79
4.57
137.16
| | | |
| --- | --- | --- |
| | Key: H = Height / L = Length / W = Width / A = Area | |
Similar Venues
Venue Finder



Hi, are you interested in holding a meeting or an event at handlery union square hotel san francisco. I'm Rebecca and I'm an expert Venue finder. I can help get you a great deal at this venue.
Please call me on +44(0)845 351 9917 or alternatively simply leave your details below and I will contact you asap.


Your Venue
Comparison