Back to results

Featured Partner Venue

Partner Venue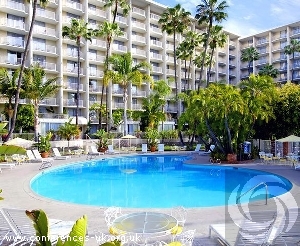 View on map
Floor plans
Save this venue
Compare venue
Client reviews (0)
Print details
Email venue details

Type of Venue:

hotel

Rate Category:

premium

Agency Tel:

0800 567 0050(FREEPHONE)

Address:

500 Hotel Cir N San Diego CA 92108 USA
Description:
The Town and Country Resort Hotel is a hotel located in San Diego, USA, United States.

Should you wish to make an enquiry at this venue, our agents will be only too happy to help. Simply click 'Make an Enquiry' to get a quote for the The Town and Country Resort Hotel.

Located in the Heart of San Diego. America's Finest City, the Town and Country Resort Hotel encompasses the "Best of All Worlds." Our hotel Mission Valley San Diego is just minutes from the vibrant nightlife of Downtown San Diego, the oasis of beautiful Mission Valley, and the thrill of San Diego's beaches and attractions, sits a resort renowned for its legendary service and country feel.

Our Mission Valley San Diego hotel is a family-owned resort with a heritage of hospitality spanning more than five decades, the Town and Country Resort Hotel enjoys an award-winning reputation for putting smiles on the faces of vacation guests and conference attendees alike. Whether you spend your time basking in the warm San Diego sun or in the warmth of our friendly service and hospitality, your stay at Town and Country Resort Hotel will reward you with a rich glow of satisfaction.

What makes a hotel a legend? At the Mission Valley San Diego hotel, it begins with our ...
More
Call us now on 0800 567 0050 to book
Suite Name
Capacity (people)
Dimensions(m)
Theatre
Classrm
Boardrm
Cabaret
Banquet
Ushape
Rec.
H
L
W
A
Atlas Ballroom
2400
-
-
-
2032
-
4800
-
-
-
-
Town & Country Room
960
-
120
-
712
150
1800
-
-
-
-
Terrace Salon
40
36
-
-
48
-
145
-
-
-
-
Royal Palm
100
-
-
-
56
-
160
-
-
-
-
| | | |
| --- | --- | --- |
| | Key: H = Height / L = Length / W = Width / A = Area | |
Similar Venues
Venue Finder



Hi, are you interested in holding a meeting or an event at the town and country resort hotel. I'm Rebecca and I'm an expert Venue finder. I can help get you a great deal at this venue.
Please call me on +44(0)845 351 9917 or alternatively simply leave your details below and I will contact you asap.


Your Venue
Comparison